DUI Criminal Case
Alameda County DUI Lawyer
There are two legal processes for every DUI case in California. When a person is arrested for DUI in California, he/she must appear at an administrative hearing with the DMV, and in criminal court for committing the illegal act of driving under the influence. It's important for any person charged with a DUI in Alameda County to hire an experienced Alameda County DUI lawyer like Robert Tayac to represent them in both criminal court and at the DMV hearing. Mr. Tayac can evaluate your case, discuss your best options, explain your rights, and provide you with professional advice and guidance at each stage of your criminal case.
The Criminal Process
The criminal case is the legal process that determines whether or not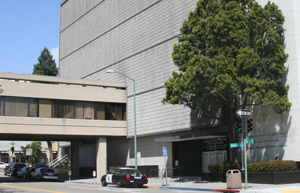 you will be convicted on criminal charges for driving under the influence. The first step in the criminal process is the arraignment. The arraignment is your first appearance in criminal court.
This is where you will enter your plea of "guilty," "not guilty," or "no contest." If you plead "guilty" or "no contest," your criminal case ends there, and you will be immediately sentenced by the judge. If you plead "not guilty," the judge will set the terms of your release and all future court dates. If a plea agreement is not reached by your trial date, then your criminal case will move to trial.
At your trial a judge and jury will listen to arguments, evidence, and testimony presented by both your attorney and the prosecution. If you are found "not guilty" upon the conclusion of your case, then you will be cleared of all charges, and no legal penalties will be imposed. If you are found "guilty" of driving under the influence, then a judge will sentence you to legal penalties.
Common penalties for a DUI conviction include time in jail, fines, community service, probation, driver's license suspension, and mandatory participation in an alcohol treatment program. However, these penalties may be enhanced depending on the number of previous DUI convictions/arrests on your record, or if your BAC was above .20%, if a minor was present in the vehicle, if you were driving on a suspended license, or if you caused an accident, especially one that resulted in injury, death, or extensive property damage.
Contact Alameda County DUI Attorney Robert Tayac
The best way to ensure your criminal case ends in success is to hire a skilled DUI attorney who can represent you throughout the entire criminal process. Alameda County DUI attorney Robert Tayac has been defending clients charged with DUI for over 20 years. Mr. Tayac has vast experience representing clients in criminal court, and understands the most effective strategies and methods for winning a DUI criminal case.
In addition, Mr. Tayac will sit down with you to discuss your case, review your options, and answer any questions or concerns you may have. Mr. Tayac is committed to building strong and convincing defense cases, as well as ardently challenging the prosecution's case in court. Mr. Tayac's number one priority is ensuring his clients' rights are protected at all times, and that they walk away from their criminal case without a DUI conviction on their record.
If you have been arrested for DUI in Alameda County, Attorney Robert Tayac will aggressively fight for your best interest, and negotiate for a reduction or dismissal of your DUI charges. To set up an appointment with Alameda County DUI lawyer Robert Tayac, please call (510) 352-9500.