Alameda County DUI Lawyer
What to Do First
If you have been arrested for suspicion of Driving Under the Influence (DUI), you are probably scared, confused, and unsure of what to do next. It's important for anyone facing a DUI to be familiar with the DUI process so they can be properly prepared. If you or your loved one has been arrested for DUI in Alameda County, it's a good idea to consult an experienced DUI attorney right away!
A seasoned Alameda County DUI lawyer like Robert Tayac can explain what you are facing, what you can expect, and answer or discuss any questions or concerns you may have.
The following information has been provided to inform you of what you can expect to take place after the initial DUI arrest. For more information, please do not hesitate to contact Alameda County DUI attorney Robert Tayac.
Locating a Driver in Jail
As soon as person is determined to be driving under the influence, he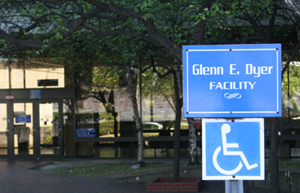 /she will be taken to the local police station and usually booked into the county jail. It can be difficult to locate someone in the jail system, as there are many facilities that serve the Alameda County area. Having the driver's full name and date of birth on hand when searching for him/her will be necessary.
The Release
Most people arrested for DUI are either released on bail or on their own recognizance by providing a written promise to appear in court at a later date. If a person is eligible for release on bail, his/her family or friends will need to post bail. Once the bail amount has been set, the driver's friends or family can either post the full amount themselves, or purchase a bail bond through a licensed bail bond agency. Attorney Robert Tayac has a good relationship with many bail bond agents, can help you find an agent that offers a discounted fee.
Finding the Right DUI Lawyer
Without question, the most important component of any DUI is the atto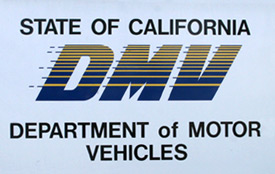 rney who is hired to handle the case. It's important to hire a DUI attorney that is well-trained, highly experienced, and very skilled at defending clients charged with a DUI.
Your attorney can review your case, inform you of your best options, and provide professional advice and guidance throughout the entire legal process. In addition, your attorney will be responsible for protecting your rights, preparing a strong defense, challenging the prosecution's case, and negotiating for a reduction or dismissal of the charges.
Scheduling Your DMV Hearing
As soon as you are arrested for a DUI, the police officer will confiscate a California driver's license and issue a temporary driving permit. At this point the driver has only 10 days to request an administrative hearing with the California Department of Motor Vehicles, or the license will automatically be suspended. At the hearing, your attorney will have the opportunity to challenge the suspension of your driver's license, and try to get your driving privileges reinstated.
The Arraignment
The arraignment is the first time your attorney will appear in c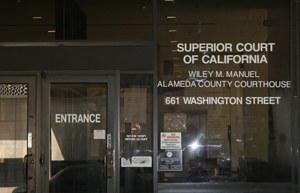 ourt for you on the criminal offense of driving under the influence. At the arraignment, you will enter a plea of either "guilty," "not guilty," or "no contest." If you choose to plead "guilty" or "no contest" at the arraignment, the judge will probably sentence you right there.
However, if you plead "not guilty," the judge will set your future court dates and the terms of your release. Even if you feel you are guilty, it's important to remember that there are many ways to defend a DUI. An experienced DUI lawyer like Robert Tayac can prepare a strong defense to increase your chances of winning your case.
Contact Alameda County DUI Attorney Robert Tayac
If you or someone in your family has been arrested for a DUI in Alameda County, an experienced DUI lawyer can review your case, help you take the proper legal steps, and aggressively represent you at all of your court appearances. As an experienced attorney, Robert Tayac can ensure that your rights are protected at all times, and that your best interest is being served. Above all, Mr. Tayac is committed to providing his clients with exceptional DUI defense representation, and ensuring their case ends in success.
To schedule a consultation with Robert Tayac, please call (510) 352-9500.
Arrested in Orange County, CA? Contact Orange County DUI lawyer at Coffey & Coffey for more information about how they can help save your drivers' license during the DMV hearing, as well as protect your rights during the criminal case. The attorneys at the firm focus exclusively on Orange County cases only and only serve Orange County courts.
Call today for a free consultation: (510) 352-9500!